Paverpol Training days in the Netherlands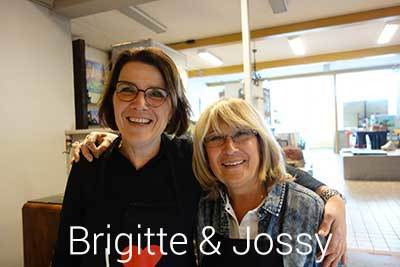 The Paverpol Training Days offer you the opportunity to discover, know and learn to use Paverpol during 2 intensive days. Jossy de Roode has 25 years of experience in giving Paverpol training and knows all the ins and outs of Paverpol and the by-products. This way you learn to work with our products in the right way and you get everything out of it!

The many options with Paverpol are very extensive. That is why we need 2 training days (from 9:30 AM to 4:00 PM) for you to get to know Paverpol well. During each training day you make your own Paverpol sculpture, using various Paverpol by-products and techniques.
Of course you can also choose to follow one training day.
In 2020 we have the following training days in store for you:
Paverpol Training Day 1: April 24 and May 9, 2020
On this day you make a figurative figure with Paverpol and textile materials, including Wrappers, Stockinette, Pavercotton. Naturally, Jossy provides tips and advice on the use of these products in combination with Paverpol and other materials.
Costs: € 75,- including materials, coffee / tea and lunch.
Paverpol Training Day 2: April 25 and May 10, 2020
On this day you make an abstract figure with Paverpol and Paversand.
Costs: € 75,- including materials, coffee / tea and lunch.

If you come two days in a row then the costs are € 140,-


Individual Training Days

It is also possible to make an appointment for individual training days. The costs are € 125 per day and € 225 for two consecutive days.
Become an instructor
Of course you will receive a certificate of participation after completing each Paverpol Training day. After following the two Paverpol Training Days you will have full knowledge about the correct use of Paverpol and most of our by-products.You'll receive the Paverpol Instructor certificate and we proudly call you a CPI (Certified Paverpol Instructor). With this certificate at hand, you can organize your own Paverpol workshops, but of course you're not obliged to do so.
Arranging workshops or selling your own Paverpol sculptures, can provide you a nice extra income. Worldwide lots of Paverpol students prove it is possible: turn your hobby into an income!
Interested?
With this educational and inspirational program we help you getting started. All courses take place in Burgh-Haamstede (Zeeland, the Netherlands) and are provided by Josefine Art (Jossy and Jan de Roode). Individual Paverpol training courses are also possible upon request.
More info at: www.josefine-art.com.
For questions or to register: service@paverpol.com or directly: info@josefine-art.com
Hope to see you soon!